El adelanto de "EL FIN DE LA ETERNIDAD", la próxima gran actualización de WORLD OF WARCRAFT: SHADOWLANDS
  El nuevo video que anuncia la próxima gran actualización de contenido de World of Warcraft Shadowlands ya está disponible en la página de YouTube de World of Warcraft::
La actualización de contenido del parche 9.2, El fin de la eternidad, será la última gran actualización de contenido de Shadowlands, y concluirá la historia de una manera épica cuando los héroes de Azeroth intenten detener los planes del Carcelero para destruir la realidad.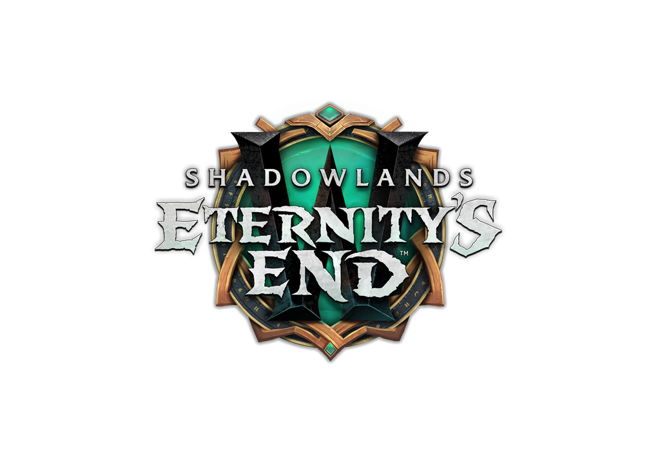 Estas son algunas de las nuevas características que se muestran en el video del anuncio:
Nueva zona: Zereth Mortis. Explora la realidad en donde viven los Primeros, los misteriosos arquitectos responsables del más allá de las Tierras de las Sombras.
Nueva banda: El Sepulcro de Los Primeros. Los jugadores lucharán con los aliados más poderosos del Carcelero antes de pelear con él en un enfrentamiento épico.
Conjuntos de clase: Cada clase tendrá un conjunto único inspirado en los progenitores, que podrá conseguirse a través de las bandas, calabozos y JcJ.
Nuevo centro de misiones: El Refugio. Los jugadores ayudarán a los habitantes de Zereth Mortis a enfrentar las fuerzas invasoras del Carcelero.
Actualizaciones de Tazavesh: Al igual que los megacalabozos de dificultad mítica anteriores, Tazavesh se dividirá en dos calabozos más pequeños, y ambos estarán disponibles en las dificultades heroica y mítica+.
¡Y mucho más!